Vortex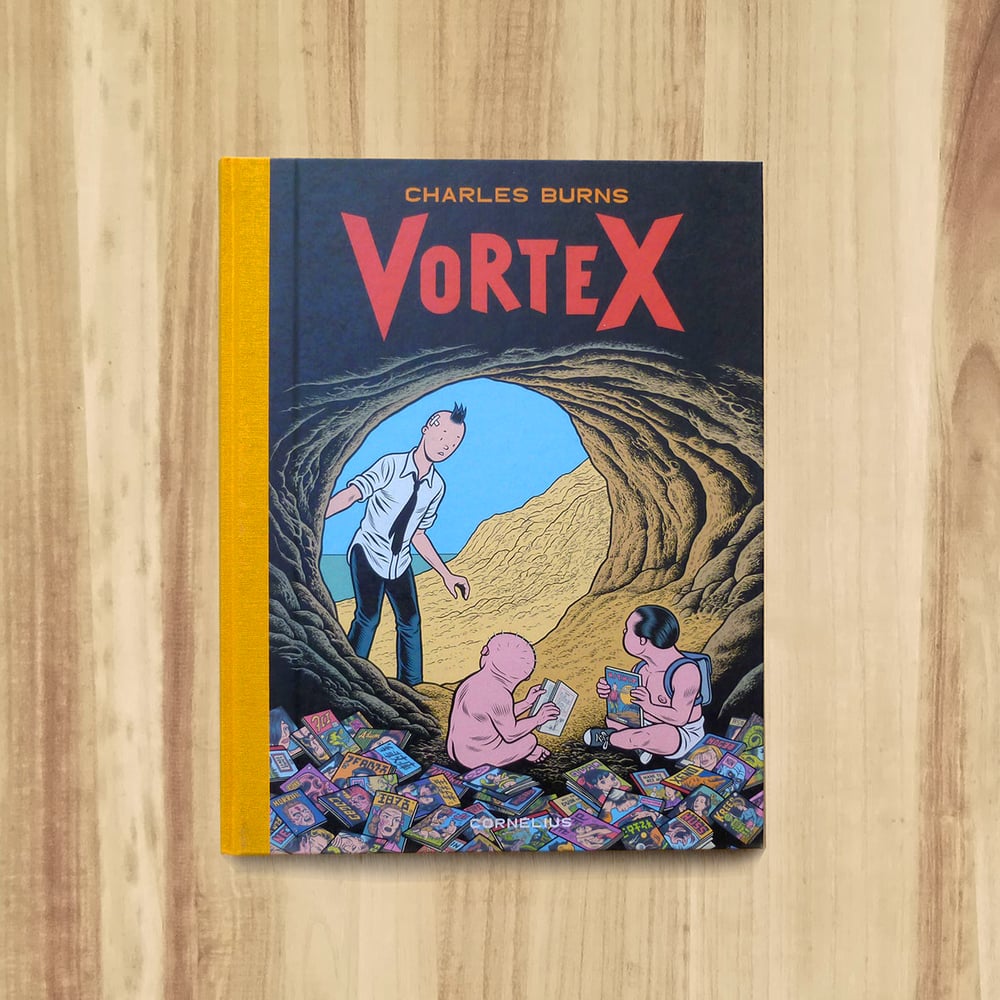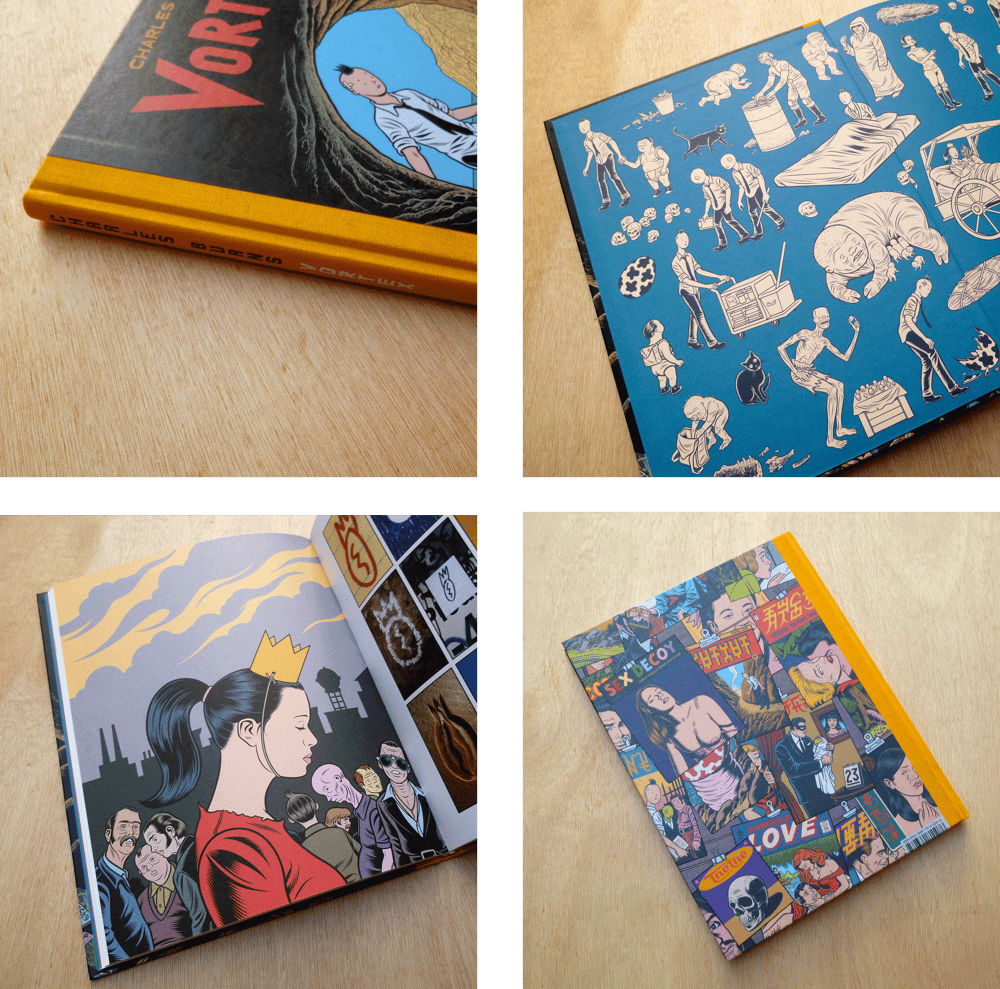 Pendant les six années nécessaires à la composition de la trilogie Toxic, Charles Burns a développé un univers étrange autour de ses trois ouvrages. Planches inédites, couvertures fictives de comics, photographies, pages de mangas imaginaires, ou encore invention d'un alphabet insolite viennent accentuer les reliefs de cette histoire qui ne laisse pas ses lecteurs indemnes.
Rassemblés en volume, ces travaux sont autant de clins d'oeil et de références croisés tout au long du parcours de Doug (personnage principal de la trilogie) et qui sont ici donnés à voir dans leur globalité. Vortex multiplie ainsi les allers-retours avec "Toxic", "La Ruche" et "Calavera", entrelaçant les fines frontières entre l'œuvre finale et son élaboration. Bien plus qu'un simple renvoi à la genèse d'une histoire, "Vortex" s'envisage comme un prolongement fantasmagorique qui étend la cartographie du monde irréel dans lequel évolue les personnages de la trilogie. Véritable exploration graphique, les illustrations présentées mélangent anglais et langue inventée, renforçant le sentiment d'une excursion dans un pays inconnu.
Avec habilité et finesse, Charles Burns nous invite dans son univers pour mieux nous amener à rêver que l'histoire continue après avoir tourner la dernière page.
_______________________________________
During the six years creating his Toxic trilogy, Charles Burns developed a strange universe around his three works. Unpublished plates, fictitious comic covers, photographs, pages of imaginary mangas, the unusual alphabet, are gathered in this volume. Vortex is a phantasmagoric extension of the unreal world in which the characters of the trilogy evolve. A genuine graphic exploration, the illustrations mix English and the invented language, reinforcing the feeling of an excursion into an unknown country. With skill and finesse, Charles Burns invites us into his universe to better lead us into the dream that continues after turning the last page.
CADEAU : Pour l'achat de ce livre ou de tout autre produit de Charles Burns sur notre boutique en ligne, vous recevrez un fascicule inédit reprenant des croquis de Charles Burns réalisés pendant la conception de la trilogie "Dédales".
GIFT : For the purchase of this book or any other Charles Burns product on our shop, you will receive an exclusive booklet featuring sketches by Charles Burns made during the creation of the 'Dédales' trilogy.
• Charles Burns
• Collection Solange
• 80 pages en couleur
• 22,4 x 29 cm
• Couverture cartonnée avec dos toilé