Sérigraphie Saeki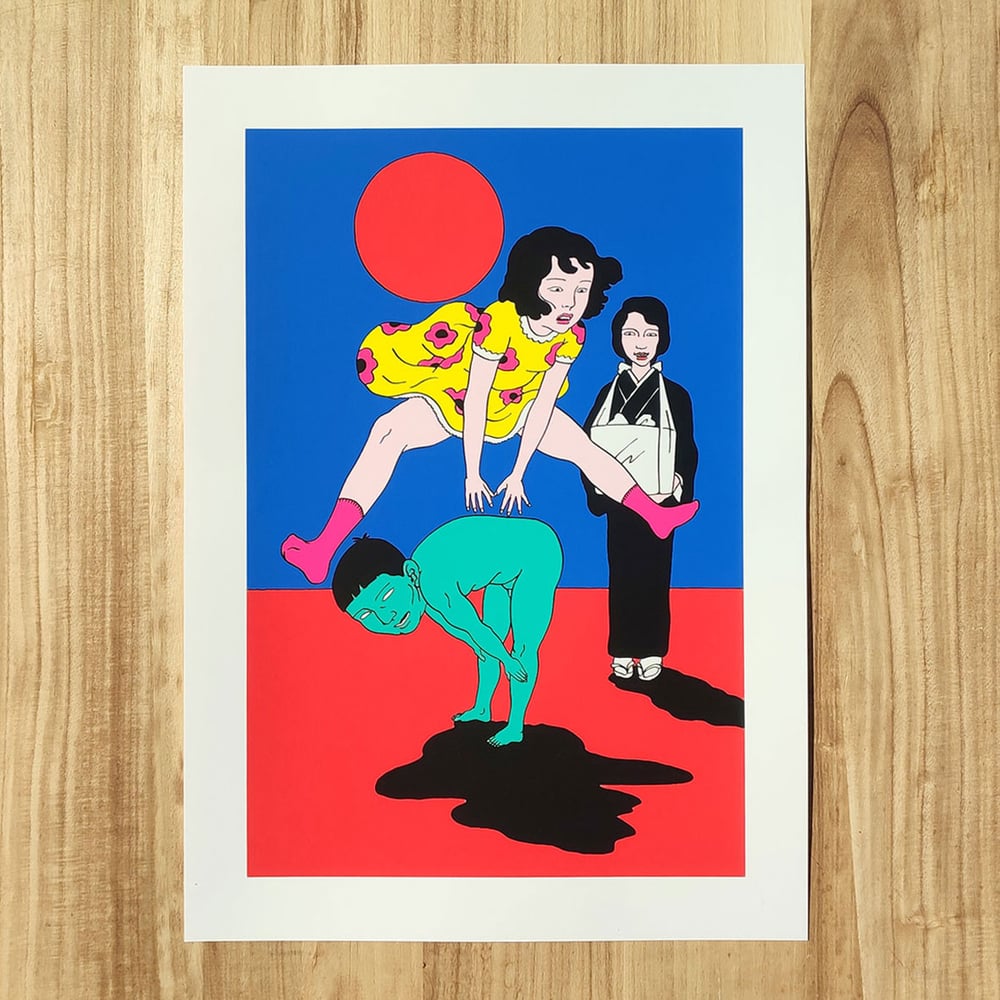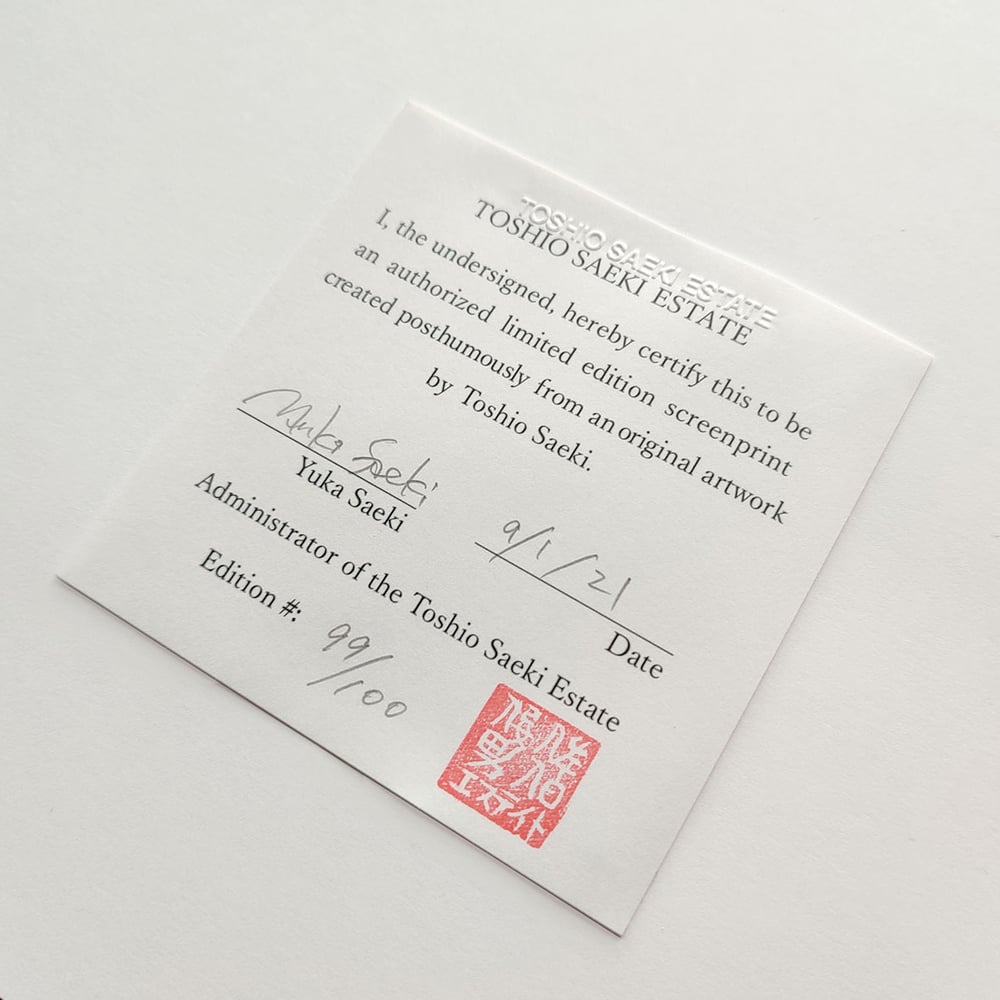 Cette sérigraphie en édition limitée a été spécialement réalisée à l'occasion de la sortie de "Fièvres nocturnes", deuxième volume de l'anthologie que nous consacrons à l'œuvre de Toshio Saeki. Elle reprend un dessin de Toshio Saeki, initialement paru en 1973 dans la revue "SM Selecto".
Tirée à 100 exemplaires, chaque sérigraphie est accompagnée d'un certificat édité par les ayants-droits de Toshio Saeki.
• 9 passages de couleur
• 50x70 cm
• Papier Fedrigoni Fabriano 100% cotton Velutto 300gr
• Tirage limité à 100 exemplaires certifiés
Imprimée par l'Atelier du Grand Chic.
Co-réalisé avec Toshio Saeki Estate.
//////////////////////////
Special limited edition silkscreen prints celebrating the publication of Nocturnal Fever.
• 9 Colors screen printing poster
• 50x70 cm on Fedrigoni Fabriano 100 % cotton Velutto 300gr
• Limited run of 100 pcs, certified
Screenprinted at Atelier Du Grand Chic.
Co-released with Toshio Saeki Estate